What will you learn in this course?
A Hero Statement that you can play with any DUNUMBA rhythm.
If you have solid technique this is for you. If you are not sure, consider enrolling in the "Binary, Ternary and More" course where how you should use your hands to play that kind of pattern is fully explained and demonstrated.
2

DUNUMBA [HERO STATEMENTS] #1
An explanation of how to go from simple to advanced

Video demonstrations at slow and faster speeds

A transcription - free download

2 Backing tracks - free download
Price
Your purchase is covered with a 15 day money back guarantee. No questions asked.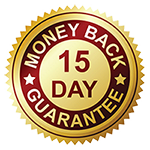 Pay with Stripe or Paypal.