What will you learn in this course?
At the end of this course you will be able to start and stop any djembe rhythm.
How is this possible? 
As you probably already know, djembe rhythms are traditionally linked to sacred and secular social events in West Africa. For this reason they are generally presented by their name and classified from an ethnological standpoint according to their geographic and ethnic origin.
The DJEMBESOLO classification is based on rhythm structures which imply a set of musical rules which are specific to each category.  
SOKO and GIDAMBA rhythms both originate in Republic of Guinea. SOKO is played for young boys during the few months that precede their circumcision. GIDAMBA is played during celebrations where only women dance. These rhythms are traditionally used for different purposes. 
However they share the same START and STOP signals.
This is because of their structure. Independent of their traditional uses and meanings, they are both Type 2 ternary rhythms.
That is the focus of this course. How to start and stop rhythms depending on the theoretical category they belong to.  
BINARY - demonstrated with DJANSA

TERNARY Type 1 - demonstrated with SOLI

TERNARY Type Dunumba - demonstrated with DUNUGBE

TERNARY Type 2 - demonstrated with SOKO

6 BEAT Type 1 - demonstrated with KONKOBA

6 BEAT Type 2 - demonstrated with KOMODENU

SHUFFLED BINARY - demonstrated with YANKADI

HALF TEMPO TERNARY Type 1 - demonstrated with MANET

SEQUENTIAL DUNUMBA - Demonstrated with BOLOKONONDO
Note: If you need explanations about what theoretical terms such as Binary, Ternary, Ternary Type 1 and 2 mean, consider enrolling in the "Binary, Ternary and More" course where they are fully explained and demonstrated.
Each lesson contains a video demonstration at SLOW and FASTER speed. For educational purpose SLOW is quite slow, FASTER is not fast.
You can download the transcriptions.
You can download the backing tracks used in the examples.
Price
Your purchase is covered with a 15 day money back guarantee. No questions asked.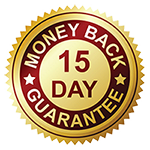 Pay with Stripe or Paypal.