What will you learn in this course?
The fundamentals tones which are used to play rhythms on the djembe and special tones and sound effects used in soloing situation.
Everything is sharply detailed, from how to handle your djembe, to elbow, wrist, hand, fingers and fingerprints usage.
Available subtitles for this course are : English, French, Italian, Japanese and Spanish. 
3

Intermediate sounds in context

Intermediate | Assignment 2

4

Advanced sounds in context

5

Congratulations & advices
Get started now
Every plan comes with a 15 day money back guarantee. No questions asked.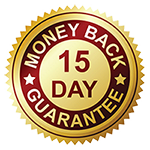 Pay with Stripe or Paypal.