What will you learn in this course?
An advanced START & STOP signal that you can play with any TERNARY Type 2 rhythm such as SOKO, GIDAMBA, KAKILAMBE and more.
If you have solid technique this is for you. If you are not sure, consider enrolling in the "STARTS & STOPS" course where STARTS and STOPS on any type of djembe rhythm are fully explained and demonstrated.
2

TERNARY Type 2 [START & STOPS] #2 - VIDEO
An explanation of how to go from simple to advanced

Video demonstrations at slow and faster speeds

A transcription - free download

2 Backing tracks - free download
Price
Your purchase is covered with a 15 day money back guarantee. No questions asked.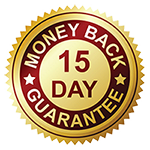 Pay with Stripe or Paypal.