What will you learn in this course?
An elegant binary solo pattern that you can play over almost any binary rhythm including DJANSA, KASSA, DIAGBE.
This pattern contains an embellished part which may be a little tricky if you are a complete beginner. With the explanations and the SLOW version on video and slow BACKING track, you should just be fine. 
This pattern is part of the "DJEMBESOLO PATTERNS" course. 
2

BINARY [SOLO PATTERNS] #1 - VIDEO
An explanation of how to go from simple to advanced

Video demonstrations at slow and faster speeds

A transcription - free download

2 Backing tracks - free download
Price
Your purchase is covered with a 15 day money back guarantee. No questions asked.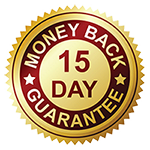 Pay with Stripe or Paypal.